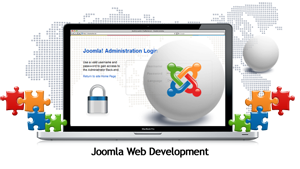 Anjuinfotech.com has carved a niche in Joomla Web Development by providing ultimate technical solutions. With the help of qualified and experienced professionals in the domain, we manage to Joomla Website Development exactly as per the needs of a diverse clientele.
Our expertise in Joomla Website Designing extends to the following but is not limited to:
For Joomla Web Design, we can work with a standard structure or provide entirely customized solutions based on the need of the clients. Having considerable experience in this field, we have expertise in providing the best web based applications and websites based on Joomla while consistently providing high quality of work with affordable solutions in preset timeframe.